Our English school in Toronto
Due to Covid-19, the school is currently operating under a detailed health and safety protocol including limited number of students on campus. An overview of new campus rules can be found here.
Spacious loft-style building located in downtown Toronto
Comfortable student lounge in the heart of the English school
Games room with foosball, board games, and video games
Busy after-class activity calendar with NBA games, movie nights, city tours, and parties
Organized excursions to Niagara Falls, New York, and French Canada
Short walk to cinemas, shopping and cafés of the Harbourfront District
2-minute walk to public transportation connections
EF in Toronto is accredited by Languages Canada
EF Toronto is operating under an enhanced health and safety protocol and safety plan until further notice due to Covid-19.
Our English courses in Toronto
In our Toronto English school, there are a variety of course types, durations, and intensities available. We offer classic English courses at three intensity levels in Toronto: basic, general and intensive. These English courses are differentiated mainly by the hours of time spent in English class. Basic English courses are only offered in the summer. The other two types of English courses can be started on any Monday throughout the year and continued for a flexible length of study.
We also offer a range of specialized English courses in Toronto for students with specific objectives. For example, if you would like to continue your studies in a Canadian university, we have a dedicated English course to help you reach that goal. Likewise, if you are preparing for the TOEFL, we have a TOEFL preparation course in Toronto. These are only two examples of the many types of English courses available.
Our traditional brick building features an onsite cafeteria and an activities lounge so you can hang out with friends and keep speaking English after your English classes are finished. EF's English school in Toronto is a short walk from several parks on the shore of Lake Ontario and the University of Toronto campus, home to 50,000 students.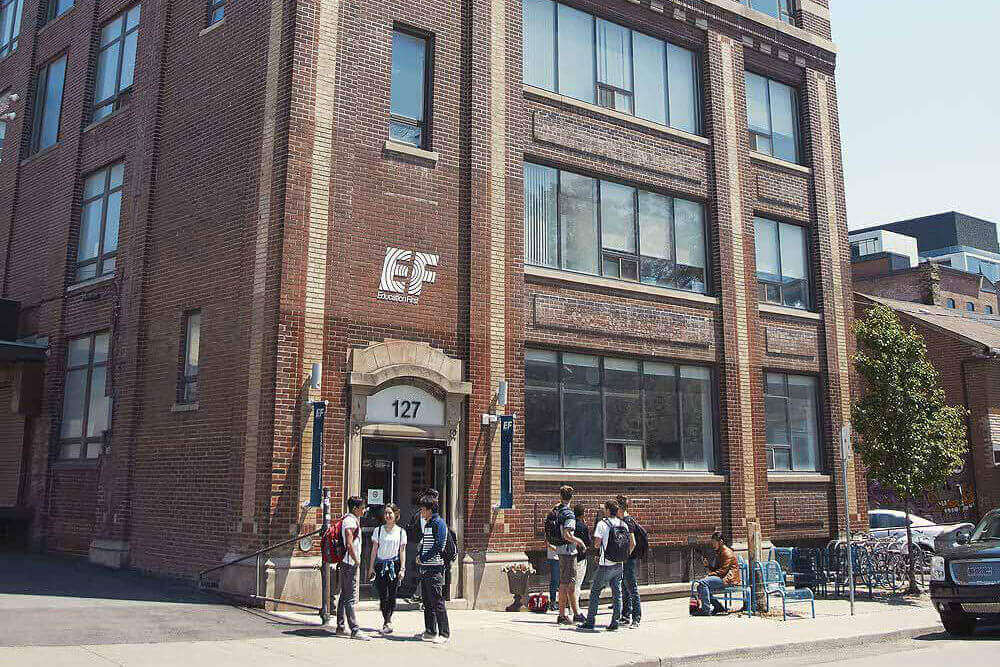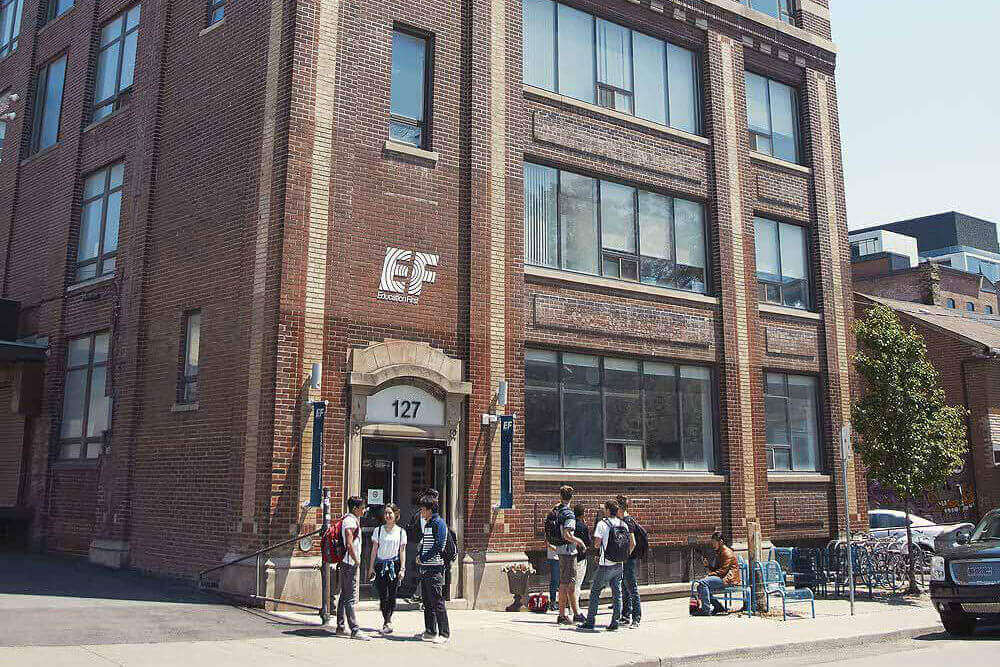 Prices
Included in your English course
20, 26 or 32 English classes per week, each lasting 40 minutes, using our proprietary Efekta™ Learning System
Twin room with a host family
Breakfast and dinner Monday-Friday and all meals on weekends with your host family
Digital learning media and academic materials
EF Standard English Test (EF SET) for placement and progress tracking
EF Course Certificate and EF SET Certificate of Achievement
Access to the My EF platform before your English course where you can meet future classmates
Online English learning tools for up to 6 months after your course
Free Wi-Fi Internet access at the EF English School in Toronto
Additional services
Flight arrangements
Arrival transfer service from $80
Comprehensive travel & medical insurance coverage from $115
Option of a single room from $65/week in your host family
EF international student residence accommodation from $125/week
Activities, sports and excursions at EF group rates
Accommodation
EF Homestay (included): Twin room with a carefully selected Toronto host family. Breakfast and dinner Monday-Friday & all meals on weekends.
EF Residence – Harrington Sherbourne: twin room from $155/week. En-suite facilities. Self-catering.
EF Residence – Harrington Sherbourne: single room from $445/week. En-suite facilities. Self-catering.
EF Residence – HOEM (summer only): single room from $360. En-suite facilities. Self-catering.
EF Residence – Pitman Hall (summer only): single room from $360/week. Self-catering.
For an overview of EF's Residence Code of Conduct, please click here.
For a complete overview of course fees, tuition, accommodation and student services, please download our PDF here.